Get the inside scoop on IUCN Save Our Species at Congress
This year's IUCN World Conservation Congress was a resounding success: 5'700 guests were present on-site in Marseille, and 3'500 participants joined the virtual sessions. IUCN Save Our Species made the most out of the first ever hybrid in-person and virtual IUCN Congress by proposing a presentation on site as well as a virtual session.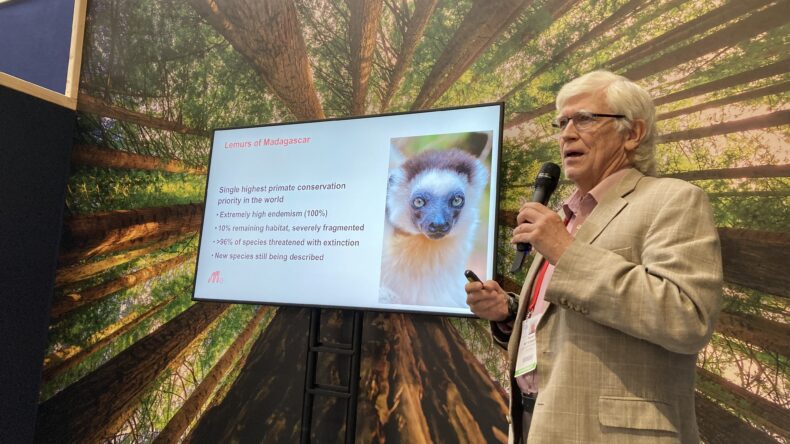 Image credit: Maud Williams
IUCN Save Our Species had the chance to present projects and bring our own conservation expertise via two sessions: the "Conservation action to benefit Species, Habitats and People" presentation at Congress in Marseille and the "Getting more bang for your buck" virtual session.
During our in-person only presentation, which broke attendance records, Ana Nieto (Head, Species Conservation Action, IUCN) facilitated the session which was joined by IUCN Save Our Species staff members and Dr Russel Mittermeier (Chief Conservation Officer, Re:wild). Remco van Merm (Species Conservation Grants Coordinator, IUCN) gave both an overview of our three-dimensional approach to conservation that focuses on Species, Habitats and People and presented key projects from our SOS African Wildlife initiative. Dr Mittermeier highlighted facts and figures from our SOS Lemurs initiative, followed by Milica Miskovic (Species Conservation Officer, IUCN) and Justine Shanti (Regional Ecologist, Snow Leopard Trust) who gave a brief overview of our SOS Central Asia initiative. To highlight how IUCN Save Our Species works with the private sector, Maud Williams (Communication & Business Engagement Manager, IUCN) presented our fruitful collaborations with Lacoste and Balenciaga that resulted in successful conservation projects. Dr Sugoto Roy (Coordinator, Integrated Tiger Habitat Conservation Programme, IUCN) closed the presentation by summarizing the impacts of Phase 1 projects of IUCN's Tiger Programme.
In short, this presentation demonstrated how IUCN Save Our Species creates conditions for species to increase and recolonise, how it builds capacity for better protected area and habitat management, and how it works with local communities to reduce unsustainable dependency on natural resources through provision of alternatives.
Find out more about what we do and the different IUCN Save Our Species initiatives.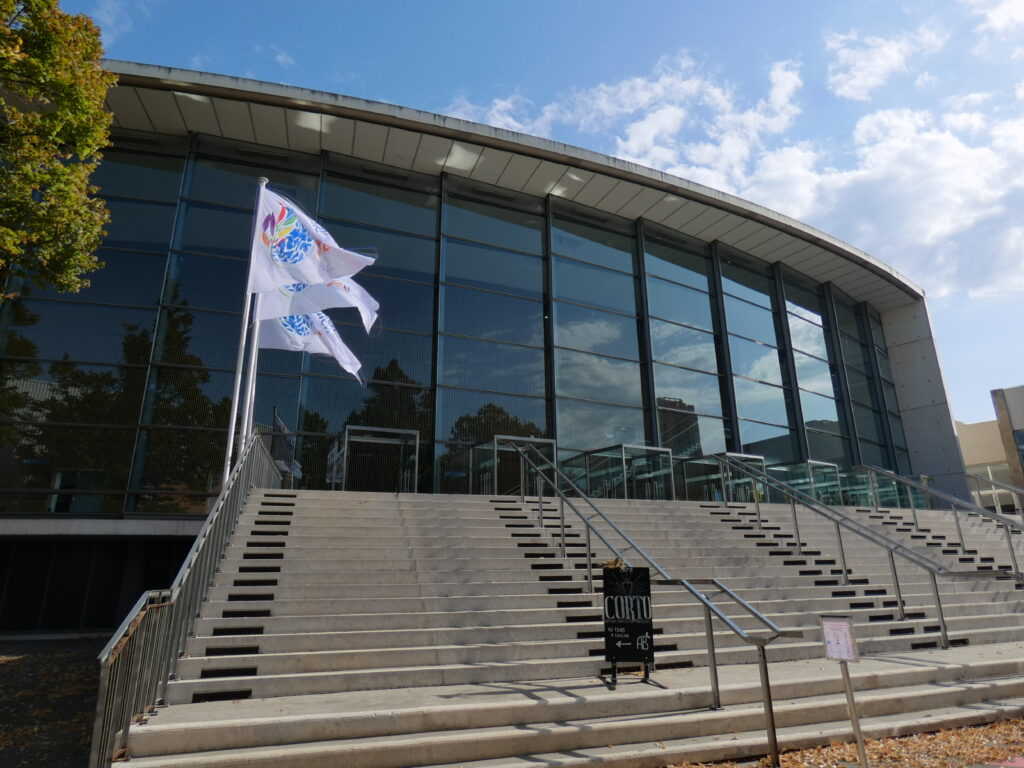 Our virtual session, moderated by Dr Mittermeier, sparked a dynamic conversation about how grant-makers, institutions and donor agencies can work together in order to maximise their return on investment. "The issue of small grants is one of the most important ones in on our business because more than in any other sectors in biodiversity conservation, so much depends on the small actors, local NGOs, local communities and indigenous people working in remote locations to ensure that the job actually gets done", said Dr Mittermeier. Ana Nieto echoed Dr Mittermeier's sentiments while highlighting what makes our approach to conservation special. She said: "IUCN has several grant-making facilities that deliver conservation outcomes on the ground in partnership with many donors. […] In the management of these mechanisms, we coordinate and pay attention to ensure no duplication of efforts and strive for complementarity among the facilities to achieve long-lasting positive impacts. The ultimate objective of these grants is to improve the livelihoods of local communities and populations, who depend on the natural resources for their societal, cultural and economic well-being". It is her belief that if donors don't collaborate between themselves and scale up their interventions, "we jeopardise the SDGs and ambitious targets that will result from the post-2020 Global Biodiversity Framework process".
See the replay of the virtual session.
We would like to thank Dr Russel Mittermeier, Denisa Salkova (Thematic Officer, Forests Conservation and Biodiversity Focal Point, European Commission), Dr Jean-Christophe Vié (Director General, Fondation Franklinia), Nicolas Salaün (Programme Officer for International Cooperation, IUCN French Committee), Nicolas Heard (Head of Fund Management, Mohamed bin Zayed Species Conservation Fund), Olivier Langrand (Executive Director, Conservation International), Yoko Watanabe (Global Manager, GEF Small Grants Programme, UNDP), Justine Shanti, as well as IUCN Save Our Species team members Ana Nieto, Dr Sugoto Roy, Remco van Merm, Maud Williams and Milica Miskovic for participating in both of these events that helped shine a light on why conservation is so important and why we must do all that we can to keep nature standing.
In order to keep the conversation going, we are also currently organising our first ever webinar titled "What Makes Community Livelihoods Work", taking place this November. Please keep an eye on our Facebook, Twitter and LinkedIn accounts and subscribe to our newsletter for more information.