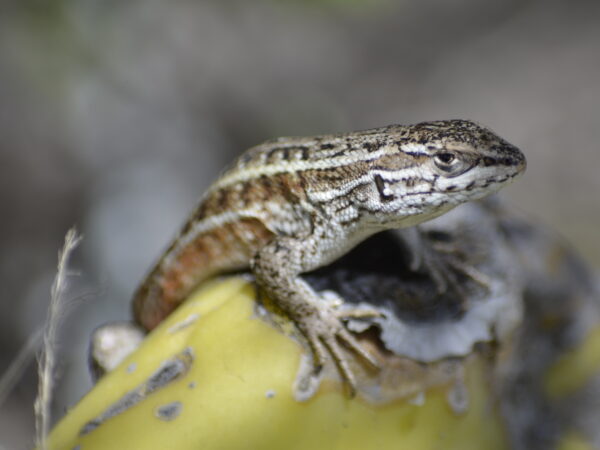 Image credit: Fundación para el Desarrollo de la Ecología
Project
Liolaemus aparicioi Conservation: Small Protected Area Network
2023 - 2024
Project objectives
This project's objective is to safeguard the Critically Endangered Liolaemus aparicioi lizard, which is currently confined to the vicinity of La Paz city and its surroundings. Unfortunately, its habitat has dwindled from 100 to 60 square kilometers by 2010, primarily due to urbanization.
Threats

Habitat loss & degradation
To secure the future of this species, the project plans to establish new protected areas, carry out extensive education campaigns, and actively engage with local authorities to secure long-term support for conservation efforts. The project will also entail population assessments and genetic analyses, with the goal of developing an officially sanctioned management plan within the span of a year.
This project is implemented by Fundación para el Desarrollo de la Ecología.
When IUCN Save Our Species awards a grant to an organisation, it is the beginning of a special
relationship. We provide support to our grantees throughout the entirety our shared journey, while
adding value along the way by sharing the projects' impacts and the lessons learned.