Rangers: The First Line of Defence for Threatened Wildlife
Across the world, a group of men and women work tirelessly to protect our planet's fragile biodiversity.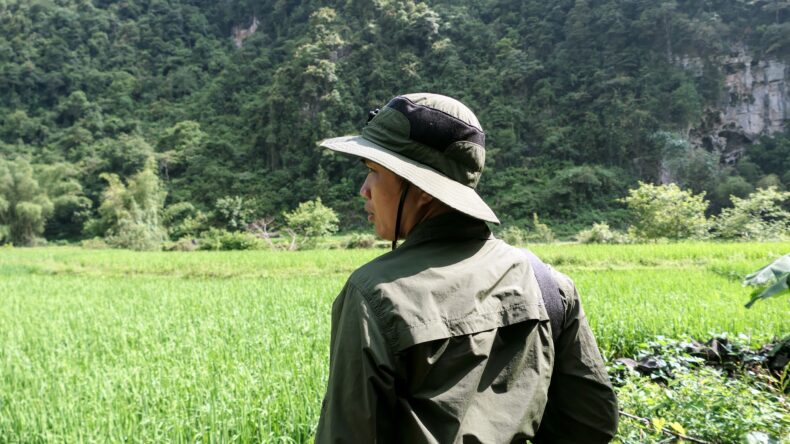 Image credit: Noor Ali/IUCN
Wildlife rangers dedicate their lives to preserving ecosystems and the species that call them home. These dedicated individuals form the backbone of biodiversity conservation, patrolling the forests, grasslands, and marine habitats.
This is why, on July 31st, we celebrated World Ranger Day.
Wildlife rangers face significant risks in their daily efforts to protect biodiversity. They often encounter armed poachers, dangerous terrain and harsh weather conditions. Furthermore, many rangers work with limited equipment, insufficient training, and inadequate funding, making their mission even riskier. Despite these obstacles, rangers provide critical protections for wildlife and local communities. From preventing illegal wildlife trade to mitigating human-wildlife conflict, rangers support communities to co-exist with wildlife.
Initiated by the International Ranger Federation (IRF), World Ranger Day is celebrated to commemorate rangers killed or injured in the line of duty, and to celebrate rangers' work to protect planetary health. The chosen theme for this year was 30×30: the Global Biodiversity Framework target to protect 30% of our planet's biodiversity by 2030.
Across IUCN Save Our Species and Integrated Tiger Habitat Conservation Programme (ITHCP) projects, rangers are critical to achieving conservation impacts. From monitoring species and removing snares, to anti-poaching patrols as well as community protection and services, a ranger's workload blends security, advocacy and science. They understand the interconnectedness of the resources we rely on and play a key role in protecting Species, restoring Habitats and supporting People.
Recognizing rangers' pivotal role, the IRF recently introduced the Ranger Code of Conduct which aims to "promote professionalism, collaboration and leadership for more effective and just conservation." By adhering to the code, rangers can amplify their impacts for conservation and contribute to a sustainable future for our planet.
Rangers are the first line of defence for threatened wildlife around the world, and many of our projects benefit from their support.
To protect the last known populations of Critically Endangered cao-vit gibbons left in the world, one of our projects in Vietnam aimed to enhance the capacity of two rangers in the project's Gibbon Conservation Team. The rangers were trained on wildlife protection laws and gibbon monitoring, and were able to patrol the forest with greater focus. This resulted in a total of 13,868 patrol hours covering 36,119 km in distance, increasing protection of threatened gibbons.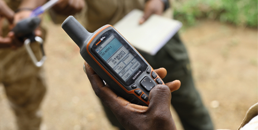 In the Democratic Republic of the Congo, an African Wildlife initiative project is building the capacity of local rangers to reduce poaching of Endangered okapi and monitor their populations. Following the deployment of six community ranger teams, the project has improved knowledge on Okapi distribution.
Another African Wildlife initiative project in Cameroon has provided SMART Patrolling training sessions, equipment and uniform kits to ecoguards. This is part of an effort to increase the abundance of Critically Endangered kordoffan giraffes and other large mammals in Benoue National Park through better law enforcement.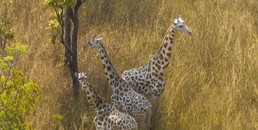 These projects illustrate the importance of investing in rangers to ensure they have quality equipment, training and support to carry out their work at the forefront of conservation action. The preservation of species, habitats and the wellbeing of communities depends on this.
IUCN Save Our Species and the ITHCP recognise the integral role rangers play in ensuring the survival of threatened species, and thank them for their tireless support to Keep Nature Standing.