Living With Predators in Tanzania
Shifting from conflict to coexistence with wildlife is possible. But it requires creative and inclusive solutions that balance the needs of species, habitats and communities alike.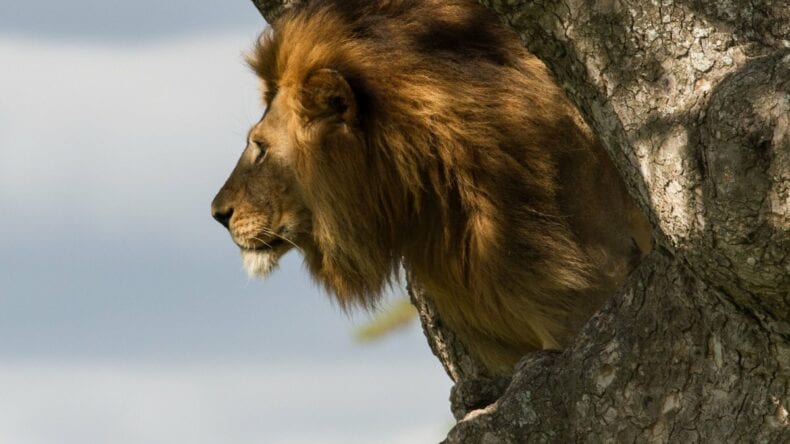 Image credit: Laly Lichtenfeld
For conservationists in Africa – a continent poised to triple in population by 2050 there are inherent challenges in addressing two long-standing pre-occupations. Firstly there is – the need to conserve or sustainably use natural resources and secondly there is the urgency and multiple socio-economic as well as ecological benefits of helping local communities raise themselves out from extreme poverty.
Recognising this, the SOS African Wildlife initiative aims to address both these concerns by tackling specific threats such as habitat loss, human-wildlife conflict and illegal wildlife trade, while also supporting the sustainable development of local communities.
With the first SOS African Wildlife funded projects starting their implementation at the end of 2018, alternative livelihood activities will be implemented, among others, in the Masai Steppe in Tanzania.
The work to be done by IUCN Save Our Species Grantee Tanzanian People and Wildlife (TPW) will concern five villages in the Ngorongoro Conservation Area (a critical component of the famous Serengeti/Mara ecosystem as well as a UNESCO World Heritage Site) and 15 villages in the Tarangire-Manyara ecosystem.
In these areas, human populations are increasing, which is resulting in the expansion of settlements and an increase in livestock grazing. These communities experience human wildlife conflicts as they have settled in wildlife habitats and their livestock graze in wildlife zones where they frequently fall victim to predators.
In response to their losses, livestock farmers carry out retaliatory killings of lions and other carnivores distorting ecological balances. TPW with IUCN Save Our Species funding will strengthen community engagement, carry out predator monitoring, and improve rangeland management in order to provide solutions for conflict mitigation, for example by building Living Walls – corrals where livestock can be kept safe from nocturnal predator attacks.
As part of its community engagement schemes, TPW will particularly work with women groups to establish new and expand already existing bee-keeping businesses. This will contribute towards habitat protection within communal rangelands and diversify income generating activities for families. In exchange for the beehives, the women's groups will commit to lead initiatives like tree planting, watershed restoration and environmental education outreach.
In the case of Africa, with 54 countries, 3,000 distinct ethnic groups, 1,500-2,000 languages, seven distinct biomes and thousands of threatened species, there are few broad-brush solutions that can help us transition to coexisting with wildlife. Instead grassroots projects are tailored to the context in a given community and landscape. Local knowledge and expertise can be pivotal to a project's success. And the resulting successes can deliver lessons that may be applied in other circumstances.
We look forward to sharing more news and examples of working solutions as work progresses at each of the project sites in the African Wildlife initiative.