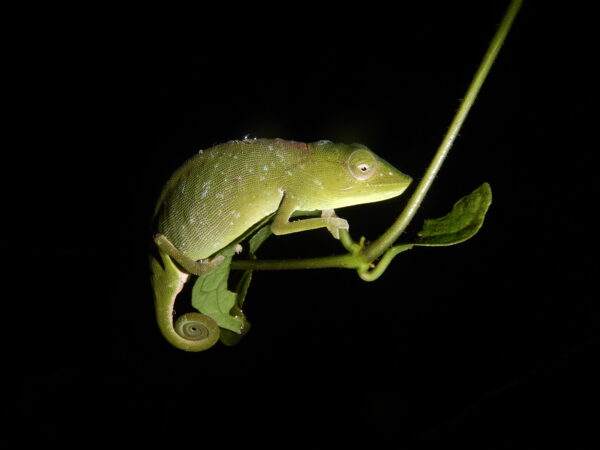 Image credit: Madagasikara Voakajy
Project
Protecting the Tarzan Chameleon by Engaing Local Communities
2023 - 2023
Project objective
This project aims to enhance the management and conservation of the Ambatofotsy and Ankorabe Reserves in Madagascar, the only protected areas where the Critically Endangered Tarzan chameleon is found. The Tarzan chameleon's habitat is rapidly declining, with highly fragmented populations within its known range.
Threats

Habitat loss & degradation
To address this urgent issue, the project focuses on community empowerment as a key strategy. It seeks to empower local rangers and Dina committee members through training and on-the-ground support, enabling them to enforce regulations and protect chameleon habitats effectively.
Furthermore, the project aims to empower youth between the ages of 14 and 30 through educational trips and training sessions that enhance their livelihoods while fostering a sense of responsibility for conservation. It also strives to improve educational infrastructure and conduct awareness campaigns within local schools.
Through community empowerment, the project seeks to inspire and mobilize others in the communities to actively support the conservation of the Tarzan chameleon, ultimately ensuring the survival of this endangered species in its remaining habitats.
This project is implemented by Madagasikara Voakajy.