IUCN Save Our Species announces its first ever webinar
IUCN Save Our Species will share the unique experience from some of our funded projects from Africa and Asia.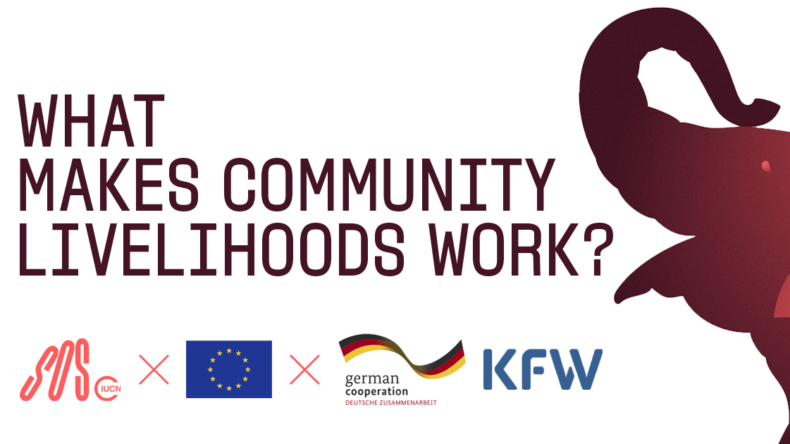 You are invited to the first webinar of the IUCN Save Our Species programme! By examining our successes and failures, this will be the first in a series of webinars that highlights how our various initiatives contribute to Species, Habitat and People.
What makes community livelihoods work?
Wednesday, 10 November 2021
10:00 AM – 12:00 PM CET via Zoom
The webinar will be in English, translated into French and Russian
For those of you who cannot join until the end, a recording will be available on our event page as of Friday, November  12.
Communities across the world depend on natural resources for their basic needs. To ensure the survival of both people and nature, appropriate livelihood options and the communities' motivation to implement conservation action have to be considered.
This session will focus on what can be achieved, both in terms of biodiversity and livelihoods. We will aim to demonstrate how our projects around the world not only implement effective short and long-term conservation strategy, but also build capacity among the conservation community.
See you there!
Lisez cet article en français
Lea este artículo en español
Читайте эту статью на русском языке
This webinar has been created with the financial support of the European Union and The German Cooperation via KfW Development Bank. Its contents are the sole responsibility of IUCN and do not necessarily reflect the views of the European Union, The German Cooperation or KfW.