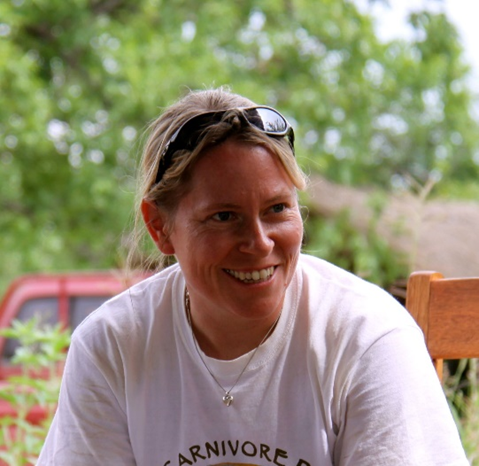 Dr Amy Dickman
Kaplan Senior Research Fellow, Wildlife Conservation Research Unit, University of Oxford
Amy's background is in Community-based conservation and large carnivores. She has over 20 years' experience of field conservation, focusing on coexistence between large carnivores and people. As well as being a Senior Research Fellow at Oxford, she is the co-founder and joint CEO of Lion Landscapes, working on collaborative conservation approaches in Tanzania, Kenya, Zambia and beyond.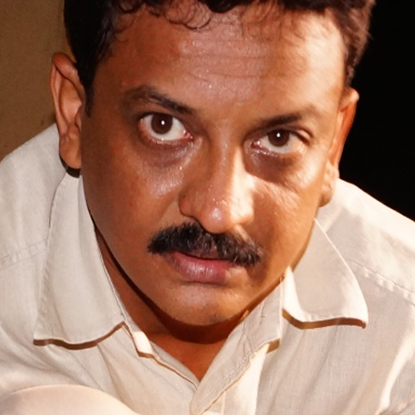 Dr Sanjay Gubbi
Senior Scientist, Nature Conservation Foundation & Program Head, Holématthi Nature Foundation
Sanjay Gubbi is a leading wildlife biologist and conservationist from India with notable contributions to the preservation of tigers and leopards. Gubbi bridges a strong understanding of the socio-economic and political aspects of conservation with its scientific bases. He relentlessly works with the Government, political leaders, social and religious leaders, local communities, media personnel and others to bring about crucial changes for wildlife conservation. He writes extensively both in English and Kannada and is especially keen on popularising wildlife conservation in local languages. His latest book Leopard Diaries: The Rosette in India is based on his extensive work on leopards.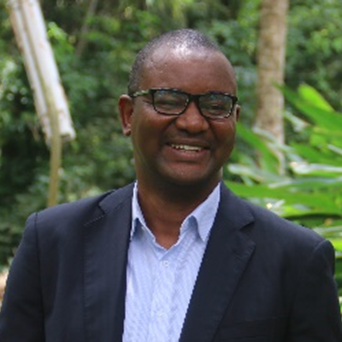 Professor Inza Koné
Director General, Swiss Centre for Scientific Research in Côte d'Ivoire (CSRS)
Inza Koné is Full Professor of Conservation Biology at The Université Félix Houphouët-Boigny, Abidjan, Côte d'Ivoire. Since July 2018, he has been Director General of the Swiss Centre for Scientific Research in Côte d'Ivoire. His work links ecology, economy and culture to empower rural communities for the conservation of large mammal species, particularly primates and their habitats. Inza is a Commander of the Order of Merit of National Education in Côte d'Ivoire and winner of several prestigious international awards including the 2009 Future for Nature Prize (Netherlands), the 2012 Whitley Prize for Nature Conservation (United Kingdom), and the 2020 Presidential Prize of the International Society of Primatology (USA).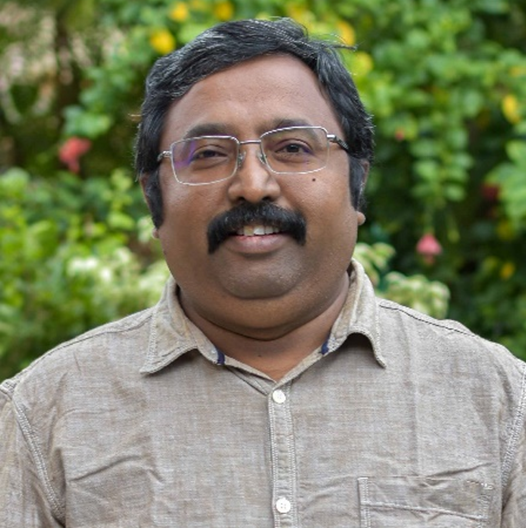 Dr Bibhuti Prasad Lahkar
Head, Elephant Research and Conservation Division
Head, Conservation and Livelihood Division of Aaranyak
From 2000-2004, Dr Lahkar served as Field Biologist in the Pygmy Hog Conservation Programme. He has been actively involved in the field of wildlife research, conservation and community engagement in various parts of northeast India for the last 25 years. He has received IUCN Heritage Hero Award in 2016 for his outstanding contribution towards conservation of Manas World Heritage Site from IUCN World Heritage Programme and World Commission on Protected Areas.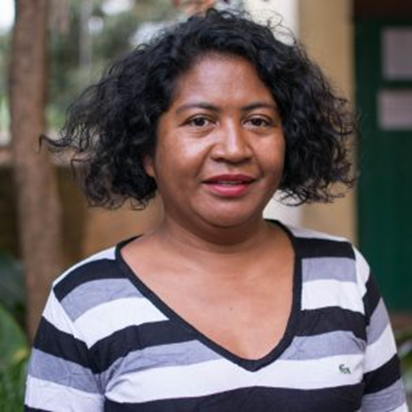 Dr Mahefatiana Ralisata
Conservation Project Officer, Ny Tanintsika
Mahefa is responsible for the IUCN-funded project to conserve lemurs and their habitat in their COFAV Protected Area of Madagascar. With a PHD in Life and Environmental Science (Zoology & Animal Anthropology), Mahefa previously worked as Project Officer with the NGO Madagasikara Voakajy, in charge of 4 protected areas in the Ambatondrazaka, Alaotra Mangoro region. Mahefa has 16 years of experience in community-based conservation as well as use of new technology including satellite imagery to monitor forest cover.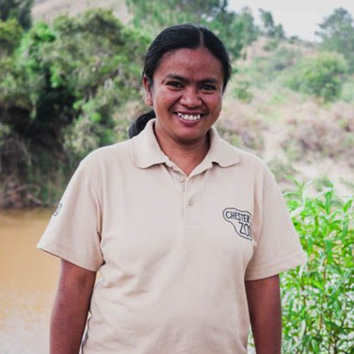 Voahirana Randriamamonjy
Regional Coordinator, Madagasikara Voakajy
Voahirana coordinates projects in the Alaotra Mangoro Region and contributes to the fundraising of implementation of activities. Between November 2010 and July 2012, she was a research assistant in Madagasikara Voakajy's Sustainability and Outreach Programme. She has been heavily involved in analysing data from a study on the impact of mining on bushmeat hunting. An Agronomist by background, she particularly focuses on initiatives to improve agricultural techniques and human welfare in harmony with biodiversity conservation.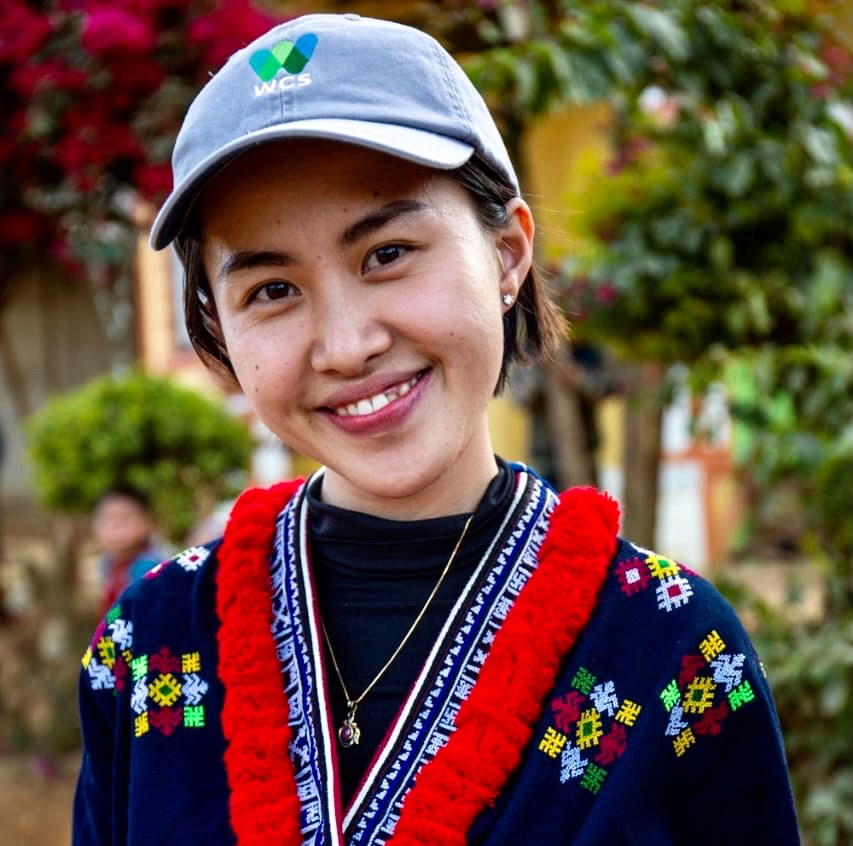 Manoly Sisavanh
Deputy Country Director of Wildlife Conservation Society, Lao PDR Program
Since June 2019, Manoly Sisavanh has been the Deputy Country Director of the Wildlife Conservation Society (WCS) Lao PDR Program. She leads policy dialogue for WCS using WCS in-depth 'boots on the ground, eyes in the field' knowledge and experience, coupled with science and international best practices to inform national biodiversity policy and regulatory reforms. Between 2012 and 2019, she worked at the World Bank Lao PDR on protected area and participatory forest management, and green growth policy reform. Manoly was a winner of the 2019 Mary Robinson's Climate Justice Awards and is a finalist of the 2021 Women of the Future Awards-Southeast Asia for community and public service category.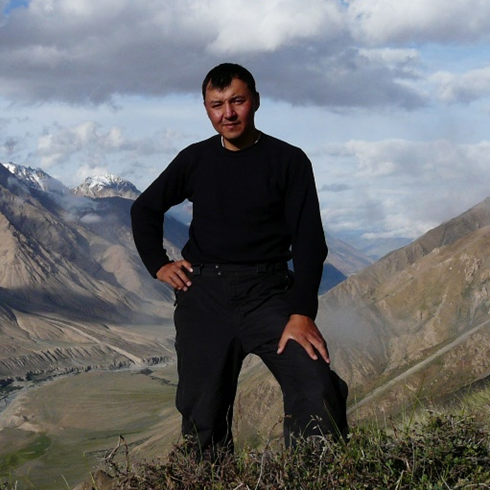 Kubanychbek (Kuban) Zhumabai uulu
Director, Snow Leopard Foundation
Country Coordinator, Snow Leopard Trust
Kubanychbek (Kuban) Zhumabai uulu has served as the Director of the Snow Leopard Foundation in Kyrgyzstan (SLFK) since 2012 and has been the Country Coordinator in Kyrgyzstan for the Snow Leopard Trust in Kyrgyzstan since 2008. His Master's thesis was the first post-Soviet scientific work devoted to the rare snow leopard and its relationship with other large predators in the highlands of Kyrgyzstan. Under Kuban's guidance, SLFK has collected a large amount of important scientific data on snow leopard populations in Kyrgyzstan and has successfully implemented conservation programs to support local communities in the Central Tien Shan.