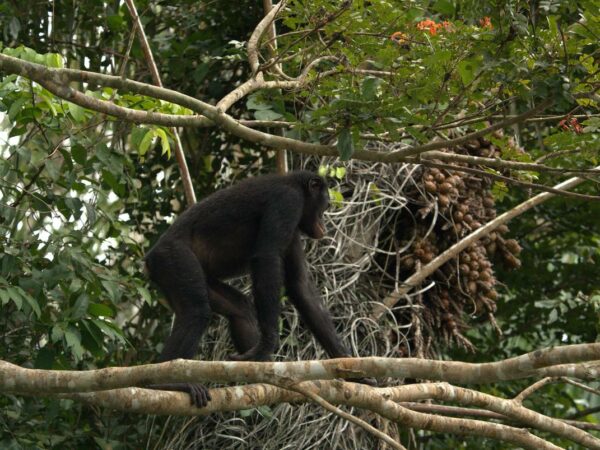 Image credit: Royal Zoological Society of Antwerp
Project
Mitigating the Damage to Bonobos Caused by the COVID-19 Pandemic
2021 - 2021
Democratic Republic of the Congo
Project objectives
This project seeks to prevent any damage caused by the COVID-19 pandemic in the Lomako Yokokala Faunal Reserve by reinforcing security and providing emergency support for ranger patrols. It will also take measures to prevent COVID-19 transmissions between humans and Bonobos.
This project is implemented by the Royal Zoological Society of Antwerp.
Threats

Diseases

Poaching
This project is part of the IUCN Save Our Species African Wildlife initiative, which is co-funded by the European Union.