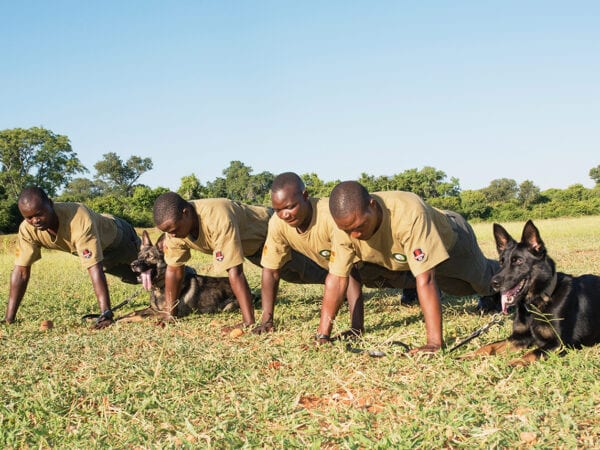 Image credit: Conservation Lower Zambezi/Francois D'elbee
Project
Expanding the Detection and Tracking Dog Unit in Lower Zambezi
2019 - 2020
Project objectives
With the Dog Unit back to full strength, the project team can continue to run their operations to combat wildlife crime in the area and thereby protect the wildlife of the Lower Zambezi National Park.
This project is implemented by Conservation Lower Zambezi.
Threats

Poaching
This project is part of the IUCN Save Our Species African Wildlife initiative, which is co-funded by the European Union.