Managing Multiple Grants
What do our previous grantees say about working with IUCN Save Our Species? To answer that question, we interviewed Tim Jackson, Senior Technical Writer of the South African NGO the Endangered Wildlife Trust (EWT).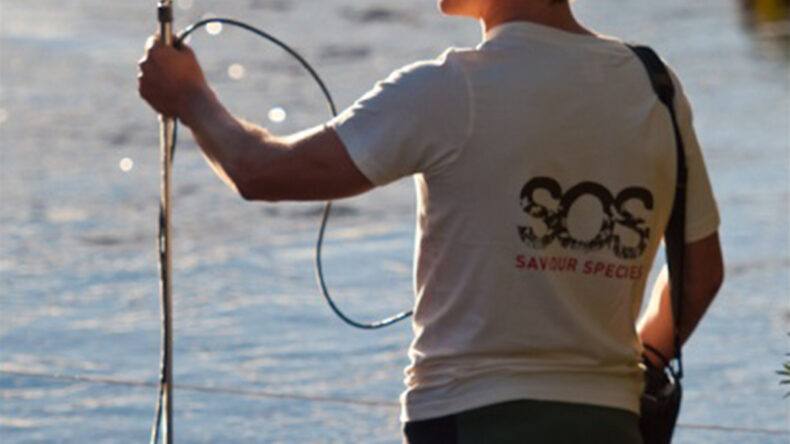 Image credit: EWT
What is your experience with working with Save Our Species?
"Getting a foot in the door with a world-recognised organisation like IUCN – that first grant from their IUCN Save Our Species programme – is critical. Not just for the invaluable project funding it provides, but it allows you to showcase your abilities as a conservation organisation and hopefully to build that relationship. Communication is king: as the project goes on, it's very useful to give regular updates on project news and achievements, as well as any unexpected project developments that make it necessary to deviate from the agreed project deliverables. This helps grantees to build a productive, personal relationship with their donor organisation. For an organisation like EWT that depends on external funding, it's obviously in your best interest to present the best professional picture you can of your NGO. Donors also speak to each other, so it's critical to maintain our reputation both with a donor and between different donors.
We are very fortunate that IUCN Save Our Species engaged closely with us in the past. They are a very collaborative donor, and have been willing and flexible enough to accommodate the changing nature of the work we do. As a grant maker, IUCN Save Our Species is very approachable, with a responsive contact person allowing us to engage on a regular basis around project implementation and budgeting. Encouraging a donor like IUCN to visit your project site can benefit a project enormously too. And we really appreciated that its IUCN Save Our Species team showed a deep personal commitment towards the conservation of nature, going above and beyond the call of duty to support our work."
EWT runs many conservation projects, both in South Africa and the region, some of which were funded by IUCN Save Our Species, such as the conservation freshwater fish, cycads and dugongs. How do you manage such a diverse portfolio of projects?
"At the Endangered Wildlife Trust we run many different projects at any one time. Securing funding for such diverse projects is certainly an organisational challenge, as each is led by a dedicated programme manager focussed very much on his or her own conservation issues. To streamline that process, and manage individual grants from organisations such as IUCN, the EWT has a dedicated team of head office staff to assist all programmes with this administrative load. It helps keep our programme managers and their field teams doing what they do best – getting out there and working with species on the ground – and it helps our grantors by providing a cost-effective way of managing processes as diverse as fundraising, human resource management, senior project oversight, grant accounting and Information Technology (IT) support.
And good financial and project governance, such as donor fund tagging and careful budgeting over the grant's lifetime (including expected income and expenditure) breeds good project implementation – a win-win situation for both donor and grant recipient."
How do IUCN Save Our Species grants help with obtaining future funding for conservation?
"Relationships with highly credible organizations like IUCN are so important in furthering the EWT's conservation programmes and we have been able to lean on them on a number of occasions to provide excellent references that helped secure funding from other organisations, while I am sure our previous good standing with IUCN Save Our Species was critical in securing funding for more than one project with them."