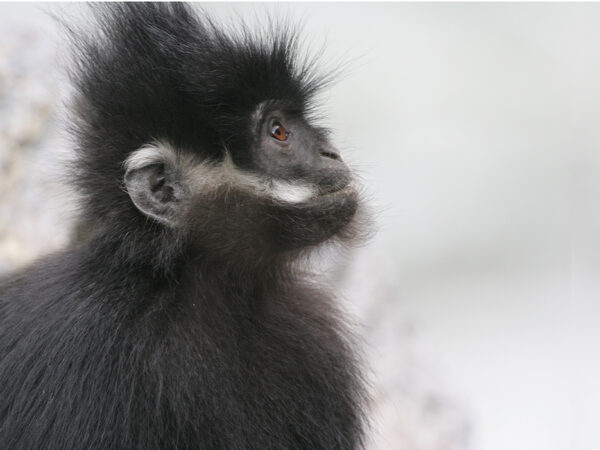 Credit: PRCF
Project
Community-Based Conservation of the Endangered Francois' Langur in Vietnam
2012 - 2013
Project objectives
The project seeks to successfully engage local community members to both monitor the Francois' Langurs (as well as their habitat and threats) and to introduce the concept of sustainable development and the economic value of conserving biodiversity.
The project staff will also investigate the infrastructure, institutional, administrative and economic requirements to prepare a proposal for a Payments for Environmental Service to provide sustainable funding for community-based conservation and to develop community-oriented tourism activities that would support the Francois' Langur.
This project is implemented by People Resources and Conservation Foundation.
Threats

Habitat loss & degradation

Poaching