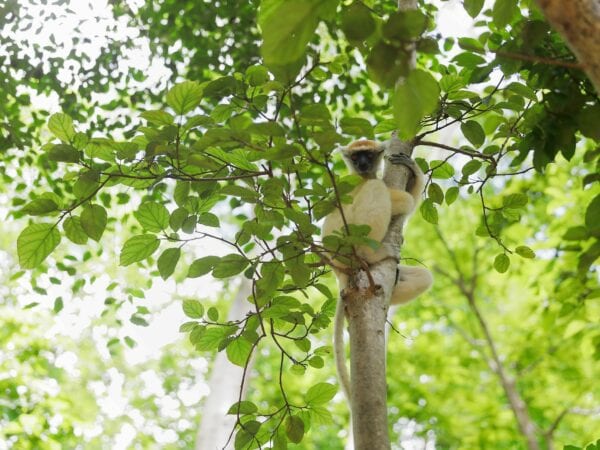 Image credit: Tiana A.
Project
Saving Endangered Lemurs Species in Loky Manambato
2019 - 2022
Aye-aye
Daubentonia madagascariensis
Project objectives
Reduce the number of arrests due to illegal activities (such as illegal charcoal and logging, and slash and burn causing wildfires) from 20 per year to just five. This will help reduce pressure on the habitat;
Fully restore the Bekaraoka and Benafony forests;
Increase the population of Crowned Lemur by at least 2% by the end of the project.
This project is implemented by Association Fanamby.
Threats

Habitat loss & degradation

Poaching