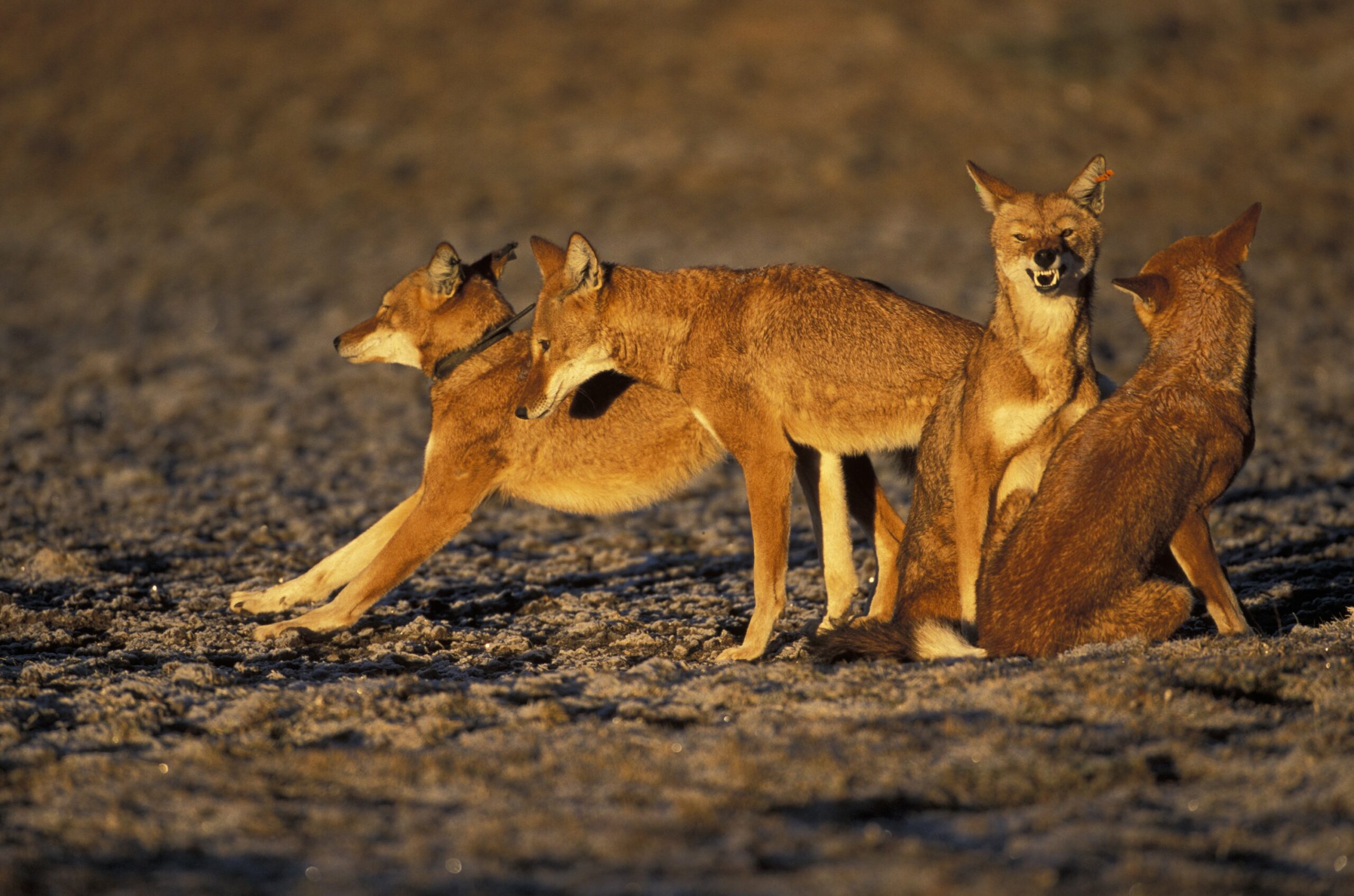 Image credit: Harry Harrington
Project
Managing Disease in Ethiopian Wolves
2019 - 2022
Project objectives
By addressing the multi-faceted aspects of disease prevention and control, the team expects that:
All significant disease outbreaks among Ethiopian wolves and nearby domestic dogs are detected at an early stage due to enhanced in-country diagnostic capacity, alertness and information;
Threats

Diseases
Local capacity to control diseases in domestic dogs is enhanced across all Afro-alpine regions and incidence of canine-related diseases is reduced in the Bale Mountains with 70% vaccination coverage among domestic dogs and 25% incidence decline in livestock and people as a cascading effect;
Approximately 40% of wolves in each of the 6 extant populations are immunised against rabies by the end of the project, which is expected to reduce significantly the chances of an outbreak.
This project is implemented by Ethiopian Wolf Conservation Programme.
This project is part of the IUCN Save Our Species African Wildlife initiative, which is co-funded by the European Union.