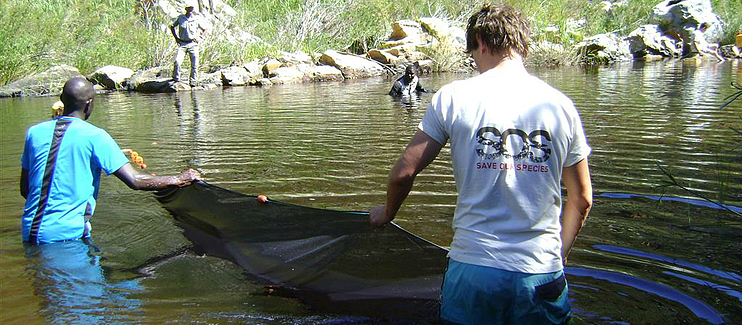 Project
Saving the Critically Endangered Tradou Redfin
2015 - 2015
Project objectives
The goal of this project is to achieve a significant improvement in habitat extent for the Critically Endangered Tradou Redfin and other components of the freshwater ecosystem, without negatively impacting on other water-users in the catchment.
We expect an increase in the base flow of the Upper Huis River of at least 10%, as a result of the water saved in the ground canal; and released at the top of the river.
Threats

Climate change

Over-exploitation of natural resources & prey depletion
This additional water allocation will result in a flow of 20-30% of total available water in the Huis River, which is the minimum guideline benchmark by the Department of Water and Sanitation for rivers of high biodiversity importance.
This project is implemented by Endangered Wildlife Trust.