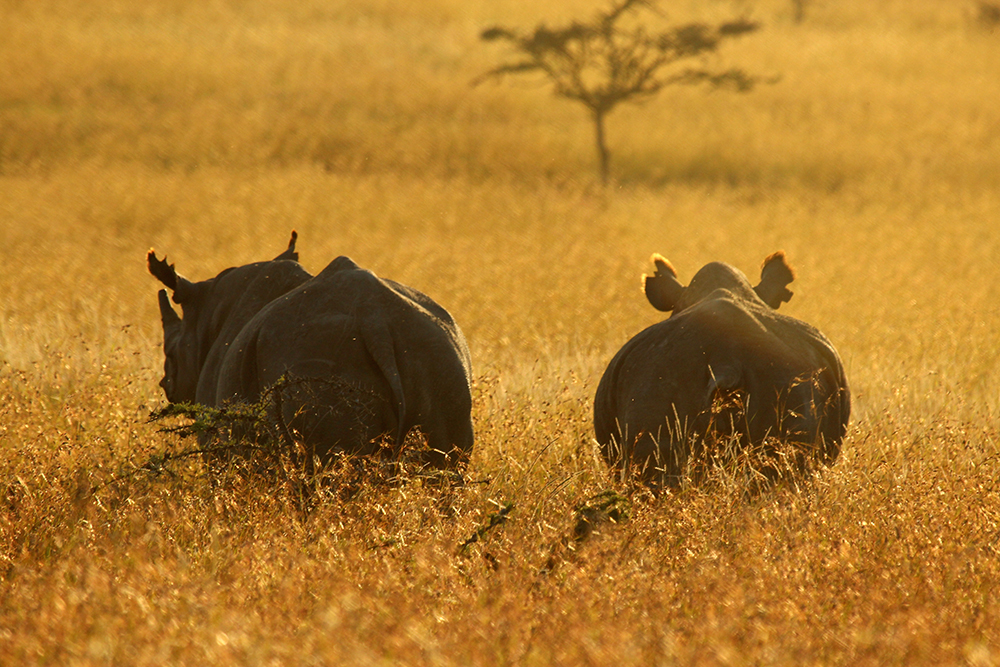 Image credit: Stratton Hatfield
Project
Enhancing Anti-Poaching Capacity at Kenya's Borana Conservancy
2015 - 2016
Project objectives
The project plans to help Borana Conservancy significantly increase its rhino population and ultimately to achieve Key-1 status (a population of over 100 rhinos, deemed to be of continental importance). To achieve this, the project aims to:
Eliminate rhino poaching losses;
Threats

Poaching
Grow the black rhino population by more than 5% per year;
Build partnerships with local communities and create incentives for people to support rhino protection.
With Borana Conservancy located within an area that has been identified as important for rhino conservation, the efforts being made here and in neighbouring conservancies such as Lewa could play a major role in securing the black rhino's future.
This project is implemented by Save the Rhino International.