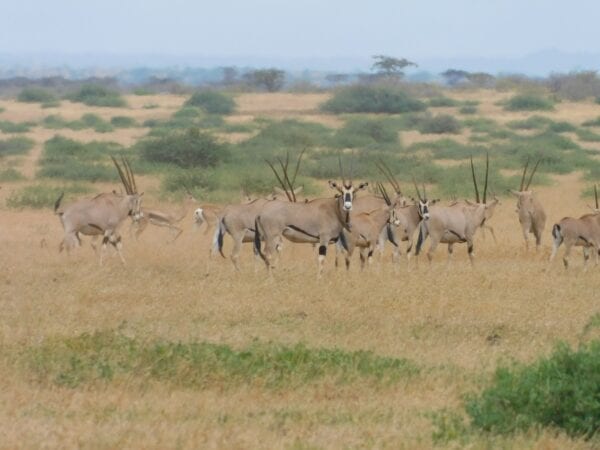 Image credit: Northern Rangelands Trust
Project
Engaging the Local Community to Conserve the Beisa Oryx
2020 - 2022
Project objectives
Continue previous conservation efforts by focusing them on sustainable land management:
Provide alternative revenue for hunters;
Reduce subsistence poaching and habitat destruction, as well as reduce charcoal burning;
Raise awareness of the Beisa Oryx conservation efforts by explaining their importance to the local community.
This project is implemented by Northern Rangelands Trust.
Threaths

Habitat loss & degradation

Poaching
This project is part of the IUCN Save Our Species African Wildlife initiative, which is co-funded by the European Union.