The Lacoste Crocodile is Leaving its Spot to Highlight Another Ten Threatened Species
The Lacoste X IUCN Save Our Species partnership has launched its second awareness-raising campaign to highlight and support species conservation action worldwide.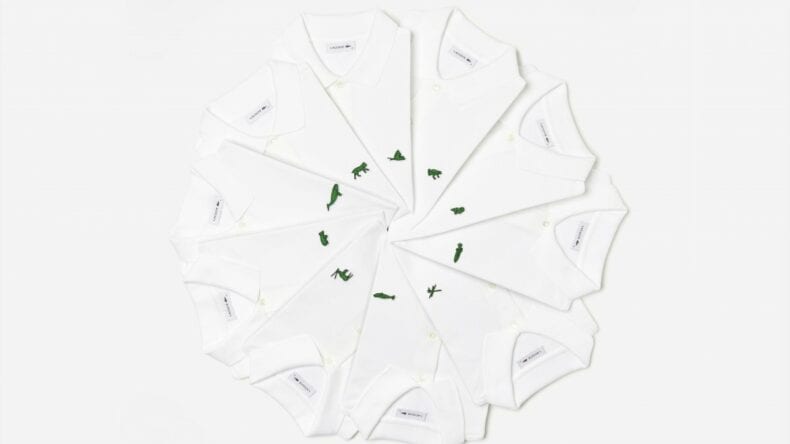 Image credit: Lacoste BETC
The 2019 campaign begins on 16 May building to an event celebrated worldwide and online on 22 May – the International Day of Biological Diversity.
Ten Lacoste stores across the Americas, Europe and Asia and online will put the spotlight on one specific threatened species, selling limited-edition polo shirts related to just that animal. The number of shirts for each species corresponds to the number of known individuals remaining in the wild.
You can show your support for threatened species across the globe by:
Spreading the word on social media using #LacosteSaveOurSpecies
Picking up a limited-edition Lacoste polo-shirt on 22 May.
All profits from the sale of the 3,520 limited-edition polo shirts and all items sold on the day in the ten Lacoste stores will help IUCN to conserve threatened wildlife.