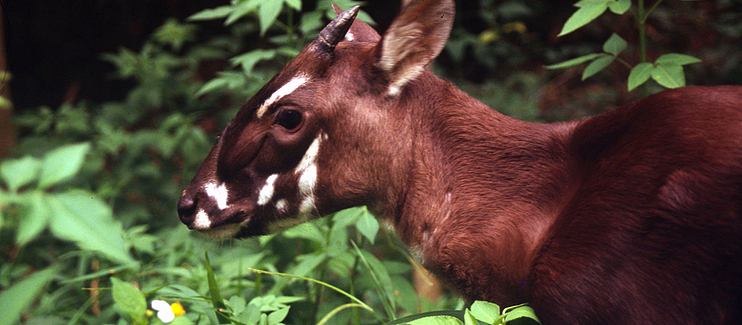 Project
Intensifying the Saola's Protection Across a Trans-Boundary Landscape
2013 - 2015
Project objectives
An immediate goal is effective saola law enforcement applied within each of Thua Thien Hue and Quang Nam Saola Reserves, Vietnam, and Kaleum district, Xe Sap NPA, Lao PDR. Specific results include a minimum of two patrols per month within core saola areas, one patrol per month in areas identified as supporting saola and monthly MIST/SMART technology patrol reports provided to protected area managers.
Threats

Poaching
Law enforcement activities are expected to minimise snaring to a level that ensures long-term saola persistence in the Hue-Quang Nam-Xe Sap landscape.
In addition to saola, the law enforcement approach used is likely to benefit a number of additional globally threatened species, resulting in an improvement of large ungulate occupancy, including Muntjac, Serrow and Wild Pig, in comparison with pre-project baseline figures.
This project is implemented by WWF Greater Mekong.