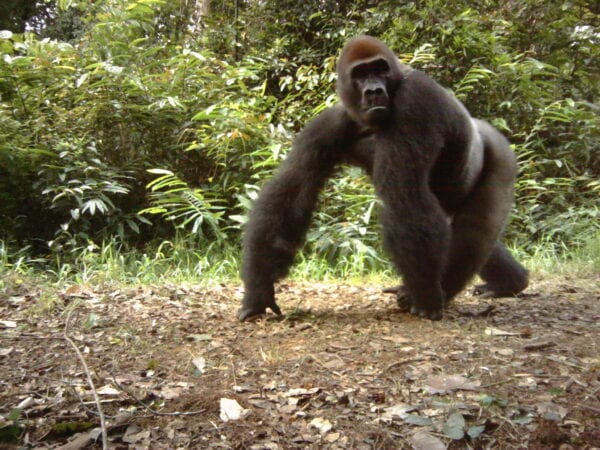 Image credit: Panthera
Project
Restoring Lions and Other Large Carnivores in the Batéké Landscape
2020 - 2022
Project objectives
Establish a breeding lion population inside the Plateau Batéké National Park;
Develop a community outreach and support system that will allow community members to benefit from the project and the park, and also encourage support in conservation and restoration efforts;
Strengthen the park's security, particularly in the areas where lions and other wildlife are most present.
This project is implemented by Panthera.
Threats

Poaching
This project is part of the IUCN Save Our Species African Wildlife initiative, which is co-funded by the European Union.