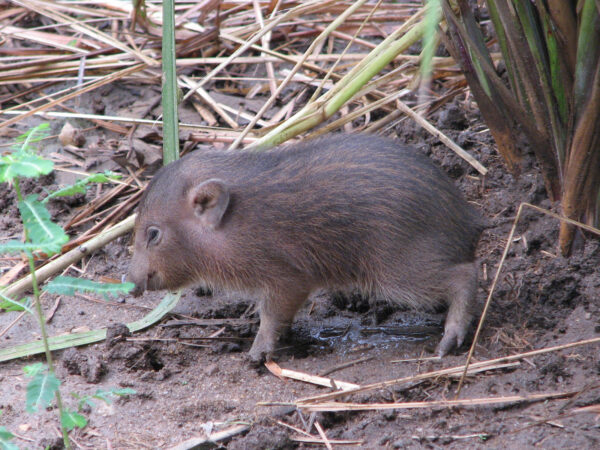 Image credit: Goutam Narayan
Project
Pygmy Hog Conservation Programme
2012 - 2014
Project objectives
The primary goal of the project is to promote recovery of the species and to reduce its population decline further. The short-term objective of the project is to reintroduce Pygmy Hogs at three locations and create two captive populations.
In addition to preserving one of the most biodiversity rich habitat in the subcontinent, this will also help in maintaining long term ecological and economic well-being of the region as these wet grasslands serve as buffer against floods in rainy season while maintaining high groundwater levels in dry season, indirectly benefiting farming communities living in the fringe areas.
This project is implemented by Ecosystems India.
Threats

Habitat loss & degradation

Poaching