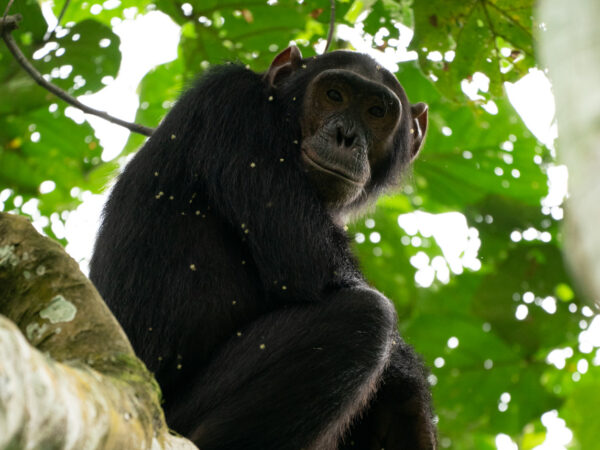 Image credit: Association Projet Conservation des Grands Singes
Project
Protecting Chimpanzees and their Ecosystem from COVID-19
2021 - 2022
Project objectives
This project seeks to protect chimpanzees, local communities and their ecosystems from the health, ecological and economic risks caused by the COVID-19 pandemic in the Kibale Forest National Park.
This project is implemented by Association Projet Conservation des Grands Singes.
This project is part of the IUCN Save Our Species African Wildlife initiative, which is co-funded by the European Union.
Threats

Diseases

Habitat loss & degradation

Poaching