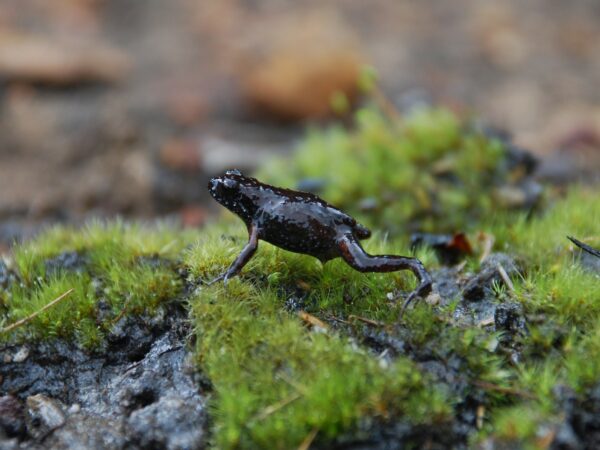 Image credit: Bionerds Pty Ltd
Project
Improving the Habitat of the Critically Endangered Rough Moss Frog
2021 - 2022
Project objectives
This project's goal is to restore the habitat of the Critically Endangered Rough Moss Frog through the implementation of an ecological burn that will get rid of invasive alien pines.
This project is implemented by Endangered Wildlife Trust.
Threats

Habitat loss & degradation

Invasive alien species
This project is part of the IUCN Save Our Species African Wildlife initiative, which is co-funded by the European Union.