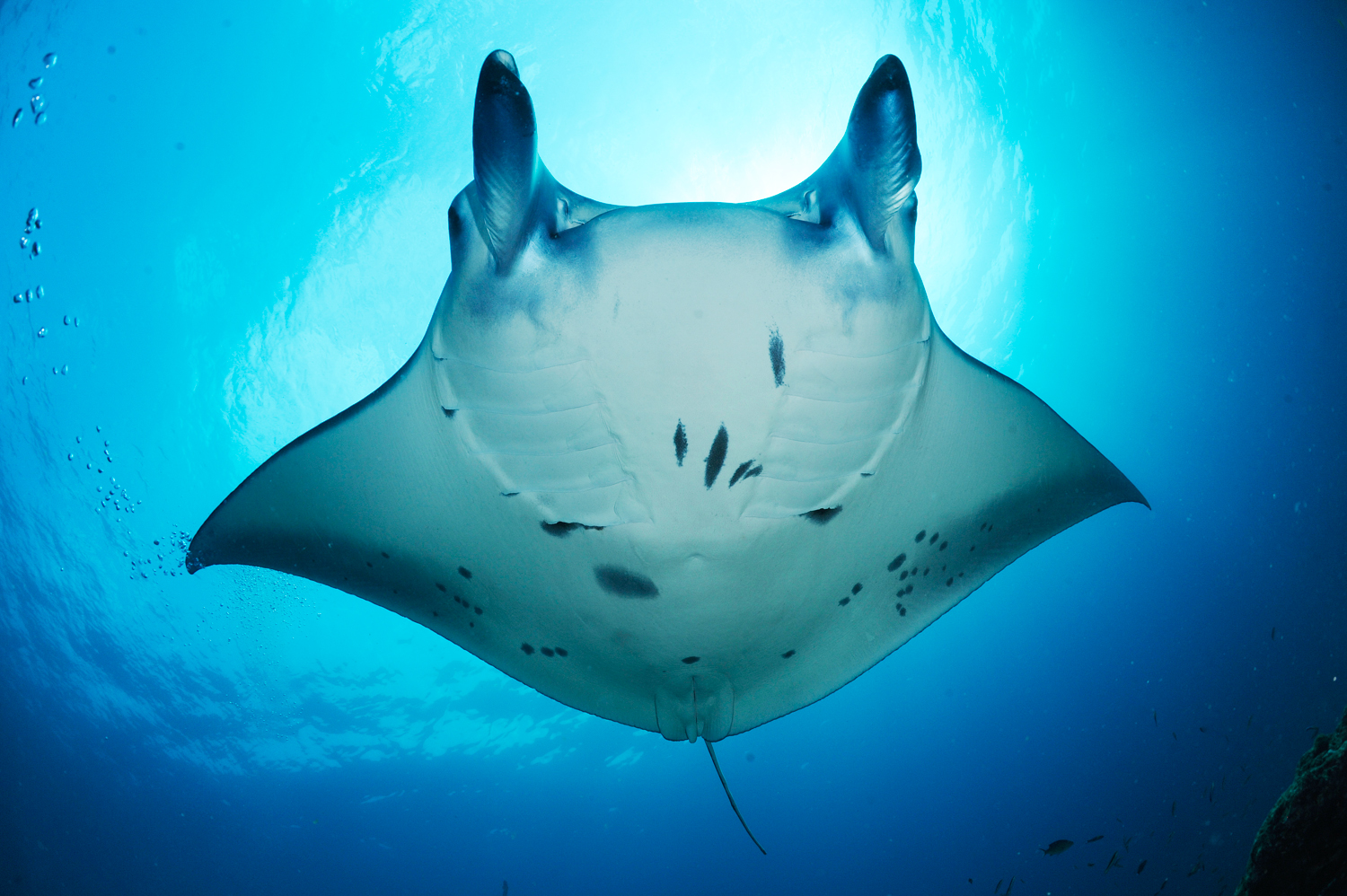 Image credit: Guy Stevens
Project
Global Mobulid Conservation, Education and Awareness Programme
2014 - 2016
India, Indonesia, Peru, Philippines, Sri Lanka
Project results
This project will increase awareness by government and policy makers for the need to control mobulid fisheries in key range states and improve the knowledge and skills of trade officials to monitor gill plate trade through training, workshops and by developing educational resources. Improved monitoring of mobulid populations and associated trade will provide some important data to support the listing for Mobula species on Appendix II at CITES 2016 and to update mobulid listing on the IUCN's Red List of Threatened Species.
Threats

Poaching
Working closely with local NGOs the project will educate communities in key fishing nations about the need to protect these species and raise awareness of alternative, non-consumptive use of devil and manta rays. Through an online manta Identification programme we will encourage active participation by the general public to support long-term monitoring work and by using online campaigns the project will increase the social media community and outreach capacity to support conservation of these charismatic species.
This project is implemented by The Manta Trust.