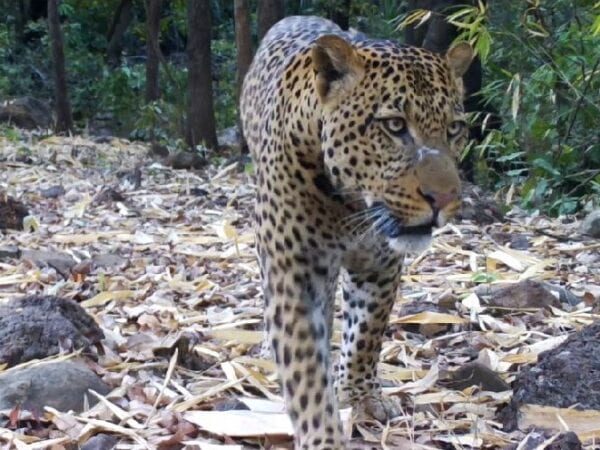 Image credit: Wild Chimpanzee Foundation
Project
Conserving leopards in Moyen Bafing National Park
2020 - 2022
Project objectives
Reduce poaching of leopards and their prey species by 75%;
Reforest the park and neighbouring areas;
Improve and rehabilitate the public perception of the park;
Create a co-management process for the park's natural resources between the local community and specially appointed committees.
This project is implemented by Wild Chimpanzee Foundation.
Threats

Habitat loss & degradation

Human-wildlife conflict

Over-exploitation of natural resources & prey depletion
This project is part of the IUCN Save Our Species African Wildlife initiative, which is co-funded by the European Union.