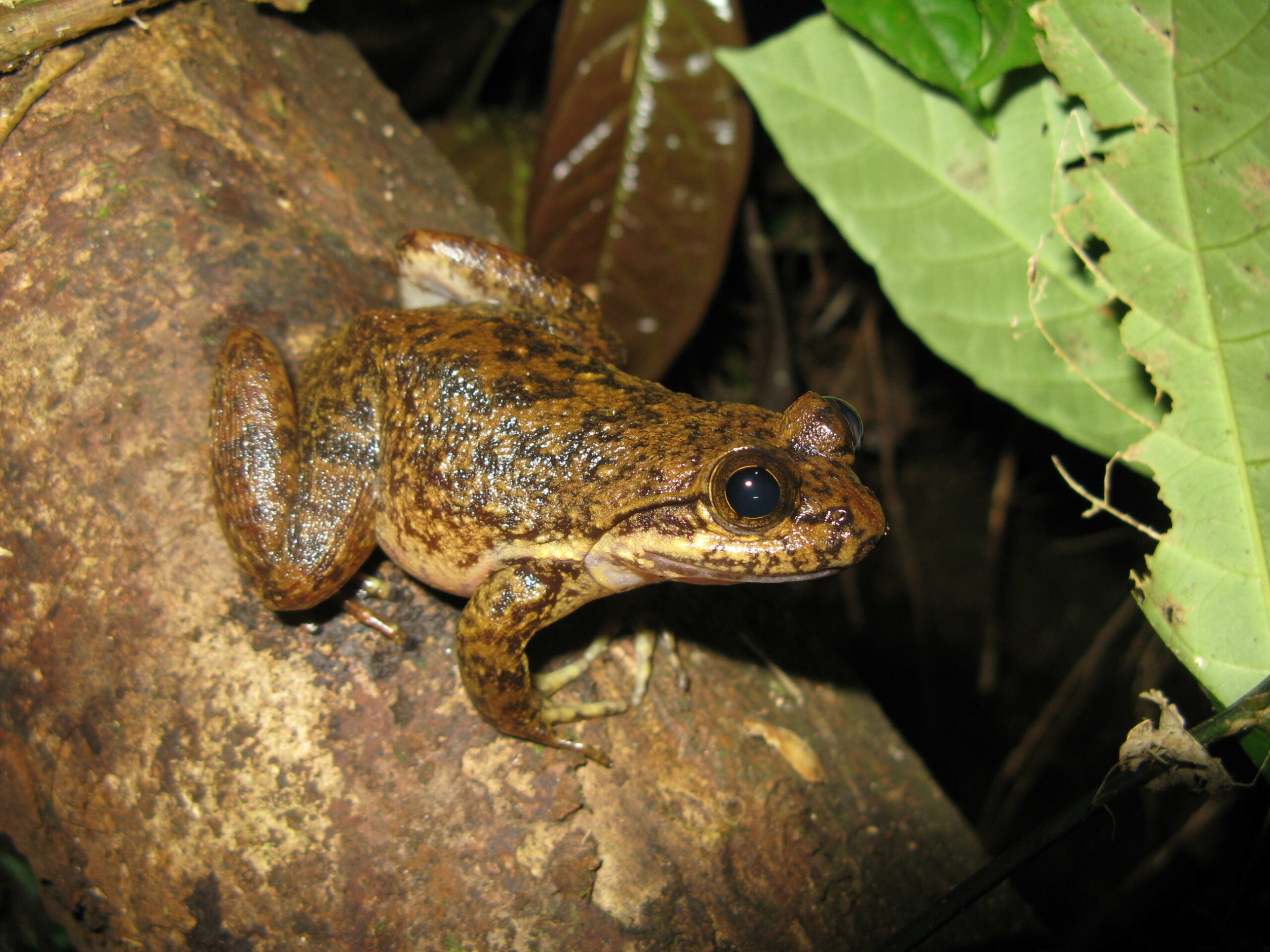 Image credit: Caleb Ofori Boateng
Project
Conservation of the Critically Endangered Togo Slippery Frog
2010 - 2011
Project results
At the end of this project a new protected area would have been established that will secure the long term protection of this species whilst providing an alternative source of income for the local people through livelihoods in ecotourism.
This protected area would be the first that has been established solely to protect a frog species in West Africa.
This project is implemented by Herp Conservation Ghana.
Threats

Habitat loss & degradation

Poaching
Also, thanks to an innovative conservation awareness and behavior change program, majority of the people in the communities would have switched their preference for frog meat to other sources of protein reducing significantly the threat of harvest.
Furthermore, in conjunction with the local people 10hectares of degraded frog habitat would be restored by the end of the project increasing both the extent and quality of the species habitat. By achieving these outcomes this project will directly guarantee the long term survival of this critically endangered frog.