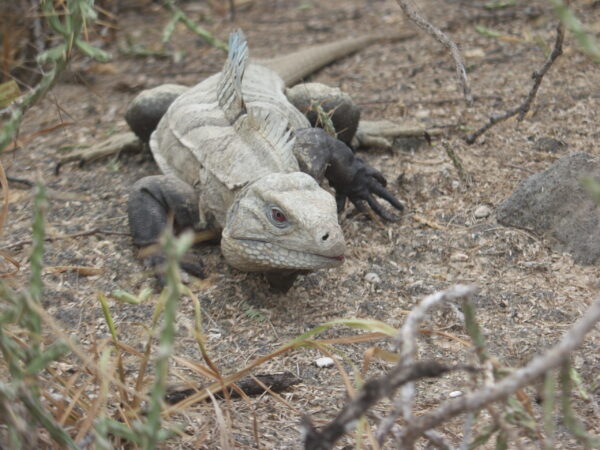 Image credit: Grupo Jaragua
Project
Conservation Action for Endangered Iguanas in the Dominican Republic
2023 - 2024
Project objectives
This project aims to support the conservation of Endangered Ricord's and Rhinoceros iguanas in the Jaragua-Bahoruco-Enriquillo Biosphere Reserve through habitat restoration, improved surveillance, and education.
The goal of the project is to ensure these iguanas thrive in their remaining key habitats by addressing the impacts from charcoal making, agriculture and poaching.
Threats

Habitat loss & degradation

Poaching
Specific activities include:
Involving local communities to restore habitats using native plants preferred by iguanas.
Improved surveillance by local community using a smartphone application.
Education through a targeted campaign aimed at creating local and national pride and awareness about these species, the ecosystem services they provide and the threats they face.
This project is implemented by Grupo Jaragua in collaboration with community groups and government stakeholders.