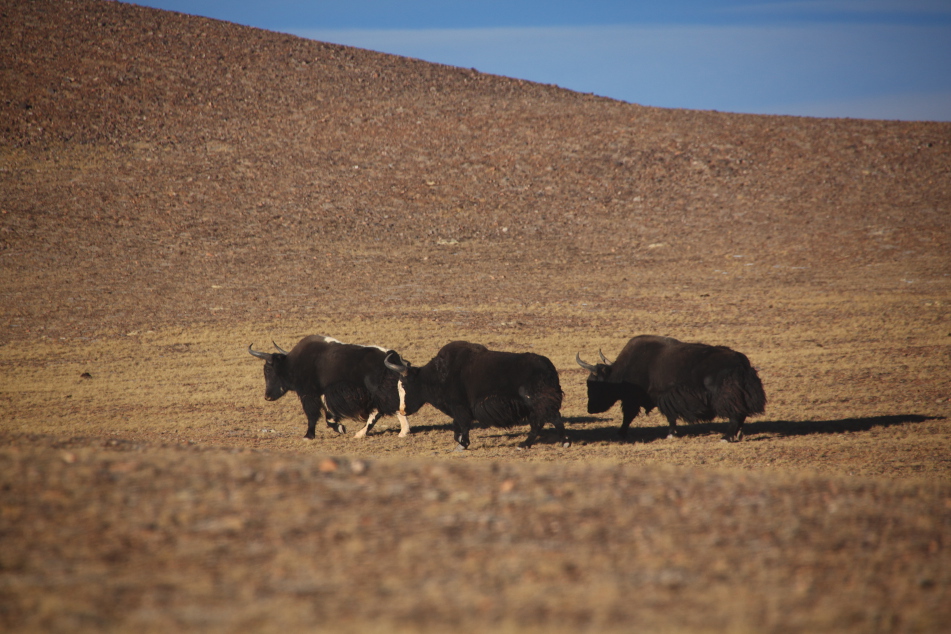 Image credit: Xuchang Liang
Project
Community-Based Program to Conserve the Wild Yak in Tibet
2012 - 2014
Project objectives
The main project objective is to design, in collaboration with local communities, a 10km wide buffer zone around Wild Yak populations in two of the northern-most townships in Changtang Reserve and to monitor the effectiveness of the buffer zone.
As the buffer zone should help reduce grazing pressures and associated grassland degradation (a key objective of the national grassland recovery program), project results may be used to influence policy as to sustained inputs beyond the two-year life of the project towards compensation funds through the grassland recovery program.
This project is implemented by Wildlife Conservation Society.
Threats

Human-wildlife conflict

Over-exploitation of natural resources & prey depletion

Poaching

Reduced genetic diversity