Initiative
SOS Sturgeons
Funder

Funded by La Prairie Group, SOS Sturgeons is a five-year initiative that will run until 2026.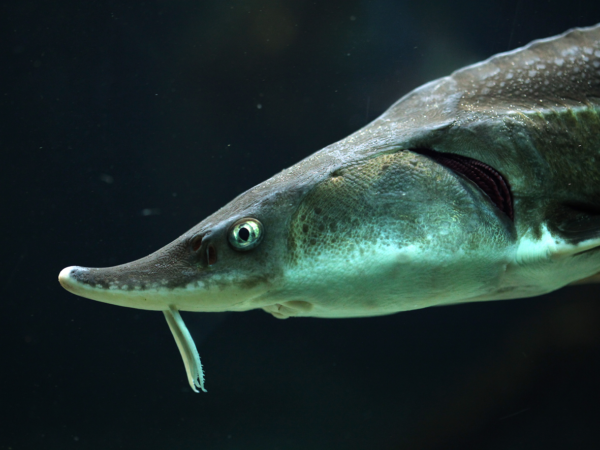 Funded by La Prairie Group and implemented through IUCN Save Our Species, the SOS Sturgeons initiative aims to support on-the-ground conservation actions that can protect threatened sturgeon species and their habitats, as well as improve the livelihoods of the people who depend on them.
The projects selected by this initiative deliver a collaborative approach that will ultimately preserve shared natural resources, and build upon previous and ongoing efforts in sturgeon species conservation. All conservation activities will take place in the Rioni and Lower Danube rivers, as high priority areas for Critically Endangered and Endangered sturgeon species in focus: Beluga (Huso huso), Stellate Sturgeon (Acipenser stellatus), Russian Sturgeon (Acipenser gueldenstaedtii), Ship Sturgeon (Acipenser nudiventris) and Sterlet (Acipenser ruthenus). Both in situ and ex situ conservation approaches will be combined with activities such as diverse stakeholder engagement and awareness-raising on the urgent need for intervention to save these populations and their habitat.
According to the IUCN Red List of Threatened SpeciesTM, 25 sturgeon species out of 27 are threatened with extinction, while two species are already lost, currently making them the most threatened group of species surveyed by IUCN. They can live for up to 100 years and do not reproduce annually, which means they take many years to recover from any population declines. Sturgeons are a highly valuable group of species with the demand for caviar in particular leading to poaching and over-harvesting, both legal and illegal, which is a major threat to their survival.