Attend Our November Webinar on Conservation Success in Challenging Contexts
From politically volatile landscapes to unforgiving climates, dedicated conservationists are pushing the boundaries of what's possible to protect our planet's wildlife. Join us as we delve into their projects and learn from their experiences in our latest webinar.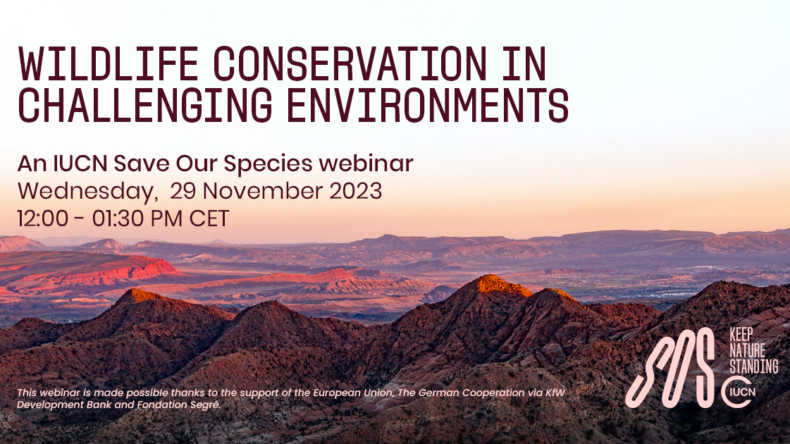 While many conservation efforts occur in relatively stable and hospitable environments, there is a growing need to carry out conservation action in unique and, often overlooked, challenging areas. These environments encompass a wide range of demanding circumstances, from politically volatile landscapes to remote ecosystems strained by harsh climatic conditions.
Wildlife Conservation in Challenging Environments
Wednesday, 29 November 2023 via Zoom
12:00 – 01:30 PM CET
This webinar will be facilitated by Dr David Mallon, Special Advisor, IUCN Species Survival Commission.
Extreme environmental conditions, such as relentless heat, cold, and dense humidity pose massive challenges to species, habitats and people. They often undermine sustainable development gains, and combined with political instability, social unrest, and logistical challenges, further complicate conservation action. In these adverse contexts, wildlife conservation assumes exceptional significance, standing as a beacon of hope in the face of adversity.
By sharing lessons learned from IUCN Save Our Species and Integrated Tiger Habitat Conservation Programme projects on the ground, in addition to the expert knowledge of the IUCN Species Survival Commission, this webinar will profile stories of conservation action taking place in challenging conditions. Participants will also share key principles, approaches, and best practices to scale conservation impacts in challenging contexts.
Agenda
Dr David Mallon, Special Advisor, IUCN Species Survival Commission
Ana Nieto, Head, Species Conservation Action Team, International Union for Conservation of Nature (IUCN)
"Conservation in challenging environments"
Dr David Mallon, Special Advisor, IUCN Species Survival Commission
"Community-based tiger conservation in the remote Tanintharyi Tiger Conservation Landscape in Myanmar"
Dr Ngwe Lwin, Fauna & Flora International
"Emerging challenges in the conservation of wildcats in Kainji Lake National Park, Nigeria"
Dr Stella Egbe, Nigerian Conservation Foundation
"Protecting and reducing threats for huemul deer in Cerro Castillo National Park, Chilean Patagonia"
Cristián Saucedo, Rewilding Chile
Panel discussion and Q&A
More speakers to be announced soon.
Meet the speakers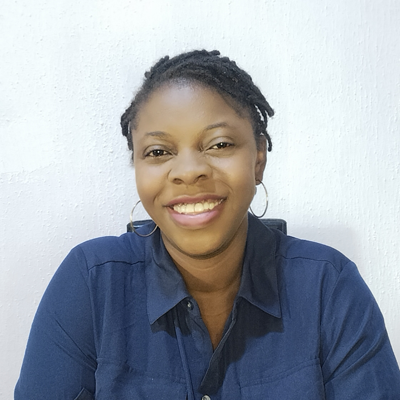 Dr Stella Egbe
Species Conservation Manager, Nigerian Conservation Foundation; Project Manager, Emergency Rescue Of Nigeria's Last Populations Of West African Wildcats (Lion & Leopard) in Kainji Lake National Park.
Stella manages the Nigerian Conservation Foundation Species Conservation Program, She is an ornithologist, ecologist and conservation biologist with years of management under her belt. Before fully joining the NCF, she worked with the NCF-managed Omo-Shasha-Oluwa forest project as the biodiversity officer leading species monitoring and supporting the management of the project. She thereafter forayed into other conservation ventures in different capacities before returning to the Nigerian Conservation Foundation where she heads the species conservation program.
She provides direction on species and habitat monitoring, managing support zone communities in protected areas, supporting partnership activities and mainstreaming conservation issues. Stella has worked in different professional capacities in the last eight years. Since joining NCF she lead on the conservation of lions, vultures, sea turtles, elephants and waterbirds which are some of NCF's focal faunal species. She is a member of the Nigerian Key Biodiversity Areas National Coordination Group, and also a member of the Vulture SG. She holds a PhD in Conservation Biology and is dogged and passionate about conservation in the African space.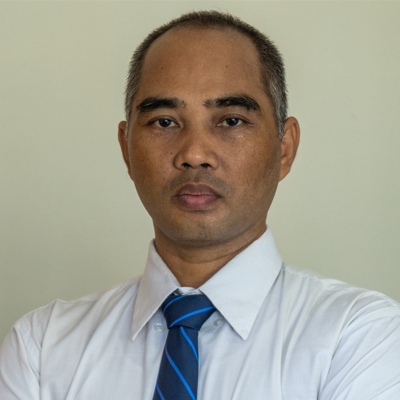 Dr Ngwe Lwin
Country Director, Myanmar Programme
Fauna & Flora International
With over 15 years in wildlife and nature conservation in Myanmar, Ngwe Lwin has held roles such as Field Project Coordinator, Program Manager, Country Program Manager, Acting Country Director, and Country Director. Notably, as the Program Manager for the Kachin Conservation Program at Fauna & Flora International from 2011 to mid-2020, he led diverse projects in protected area management, buffer zone development, community engagement, conservation awareness, ecosystem management, ecotourism, and wildlife conservation.
Key achievements include designating new protected areas, obtaining UNESCO Biosphere Reserves and Ramsar site recognition, developing protected area management plans, and establishing 100+ community forestry initiatives. Additionally, he fostered collaboration with approximately 10 new Civil Society Organizations dedicated to protected area management and buffer zone development."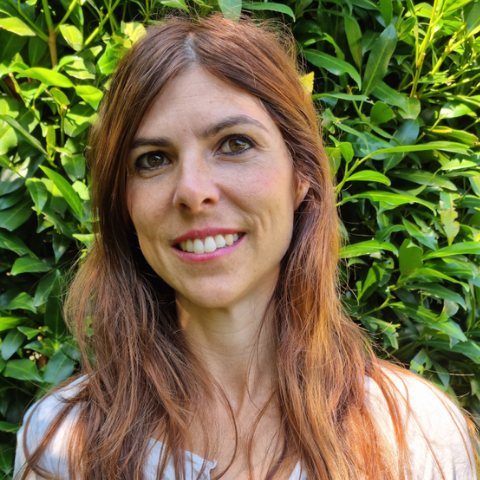 Ana Nieto
Head, Species Conservation Action Team, International Union for Conservation of Nature (IUCN)
Ana Nieto has programme, project management, and managerial skills acquired during her more than eighteen years of professional experience working for international non-for profit organisations. At IUCN, Ana leads the Species Conservation Action Team, being responsible for the overall management of the two IUCN species grant-making facilities, IUCN Save Our Species and the Integrated Tiger Habitat Conservation Programme. Previously, Ana worked at the IUCN Regional Office for Europe, ECNC-European Centre for Nature Conservation (the Netherlands), EUCC–The Coastal Union and did some consultancy work for the European Environment Agency,). Ana holds a Master Degree in Environmental Science/Environmental Management.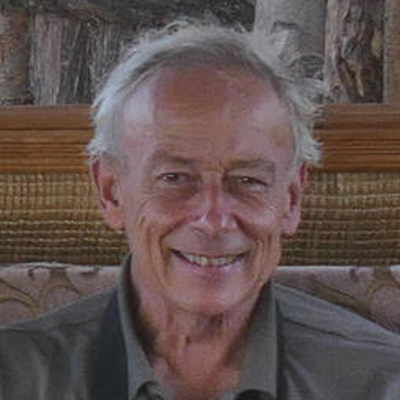 Dr David Mallon
Special Advisor, IUCN Species Survival Commission
Conservation biologist. MSC, 1987, University of Manchester, UK (Ecology and conservation of the snow leopard Panthera uncia). PhD, 1998, Manchester Metropolitan University (Ecology of mountain ungulates in Ladakh, India). Project work in Caucasus, Himalaya, Central Asia and Arabian Peninsula, West and Central Africa (field surveys, status assessments, protected area evaluation,training, and biomonitoring). Strategic planning for species (antelopes, others), Red listing (since 1989).
Cristián Saucedo
Wildlife Director, Rewildling Chile
Cristian Saucedo is a veterinarian who has actively contributed to the development of inventories and baseline data for terrestrial fauna in both Chile and Argentina. Over the last twenty years, he has worked in Chilean Patagonia, initially with the National Park Service from 2001 to 2004, and subsequently with the organization today known as Rewinding Chile, the legacy of Tompkins Conservation, where he currently serves as the Wildlife Director.
Cristian has been responsible for implementing wildlife conservation and monitoring programs, leading a team of park rangers and field technicians, and collaborating with public agencies, NGOs, researchers, and society at large. He has also been involved in various aspects, including planning, fieldwork, and community engagement, among others.
Today, as Wildlife Director, he works closely with the technical staff of the National Park Service to facilitate collaborative efforts in wildlife conservation and planning across multiple national parks in Patagonia.
Cristian is also a National Geographic Explorer and a member of the IUCN Deer Specialist Group, showcasing his extensive expertise in the study and conservation of the endangered huemul deer. His expertise also broadens to leading wildlife programs and working with keystone species such as the Puma, Andean Condor, Darwin's Rhea, and Guanaco.
This webinar is made possible thanks to the support of the European Union, The German Cooperation via KfW Development Bank and Fondation Segré. Its contents are the sole responsibility of IUCN and do not necessarily reflect the views of the European Union, The German Cooperation, KfW or Fondation Segré.