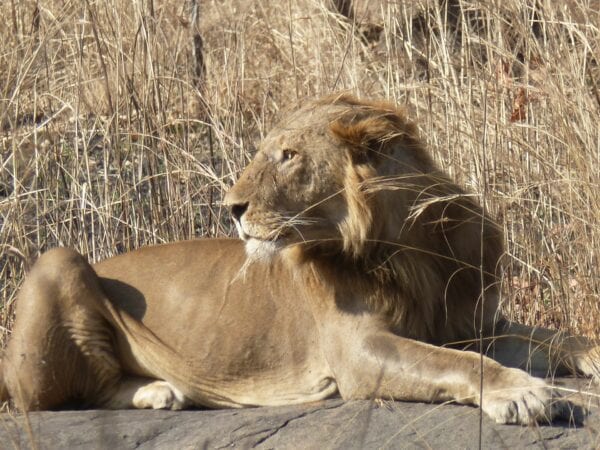 Image credit: Iris Kirsten
Project
Saving the Lions of Mpem-Djim National Park in Cameroon
2019 - 2021
Project objectives
This project aims to understand and help manage the lion presence in the park, while the park authorities develop long-term plans for the lion population in MNDP. Through this project, the grantee hopes to achieve the following:
Understand the movement pattern of lions in MDNP landscape;
Understand the genetic status of the lions;
Establish prey abundance and distribution;
Create and update a database of geo-tagged photos of lions;
Reduce livestock depredation;
Better protect and/or increase natural prey densities.
Threats

Human-wildlife conflict
This project is implemented by Biodiversity-Environment & Sustainable Development.
This project is part of the IUCN Save Our Species African Wildlife initiative, which is co-funded by the European Union.