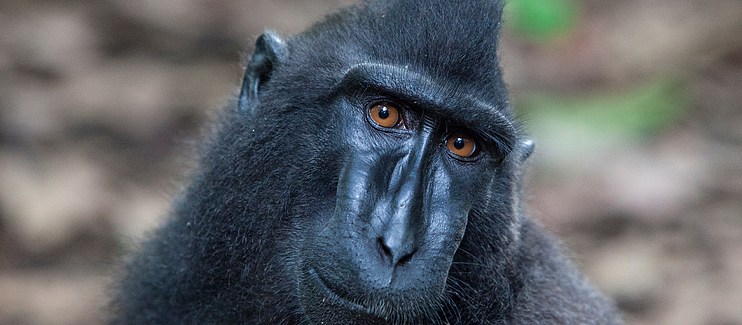 Project
Protecting the Last Stronghold of the Endemic Sulawesi Crested Black Macaque
2012 - 2015
Project objectives
A 50% reduction in Macaca nigra injuries and mortality due to illegal activities in Tangkoko by 2015.
A 50% reduction in human- Macaca nigra conflict frequency through community-based mitigation and adoption of eco-tourism principles by 2015.
A 50% increase in effectiveness of protected area management scores for long-term viability of the Macaca nigra population and other key biodiversity targets by 2015.
This project is implemented by The Whitley Wildlife Conservation Trust.
Threats

Habitat loss & degradation

Poaching