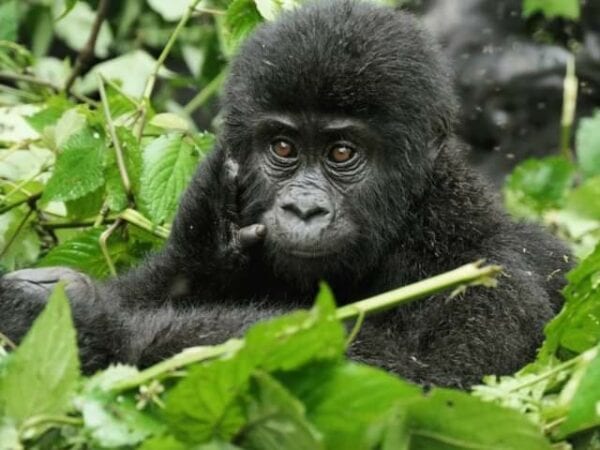 Image credit: Conservation Through Public Health
Project
Protecting Endangered Mountain Gorillas During the COVID-19 Pandemic
2020 - 2021
Project objectives
Increase the number of humans and gorillas tested for COVID-19 by 30%
Increase surveillance and reduce illegal forest activities;
Increase organisational capacity to address COVID-19 related risks posed to mountain gorillas.
This project is implemented by Conservation Through Public Health.
Threats

Diseases

Habitat loss & degradation

Poaching
This project is part of the IUCN Save Our Species African Wildlife initiative, which is co-funded by the European Union.