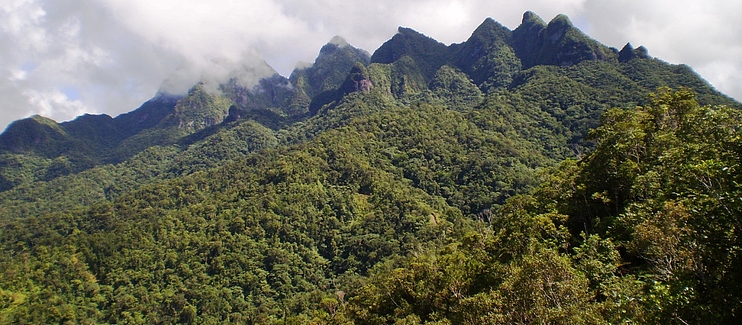 Image credit: NFMV Dick Watling
Project
Conservation of the Fiji Acmopyle
2014 - 2016
Project objectives
The project will be used to engender awareness of the importance of the high altitude water-catchment forests where the Fiji Acmopyle is found to facilitate a commitment to forest protection.
This work will contribute to an update of the IUCN Red List of Threatened Species for the plant and a Species Action Plan. These, combined with focused communications by NatureFiji-MareqetiViti, will provide a sound foundation for elevated national and international awareness which will catalyse on-the-ground conservation action initiated during the project.
This project is implemented by Nature Fiji Mareqeti Viti.