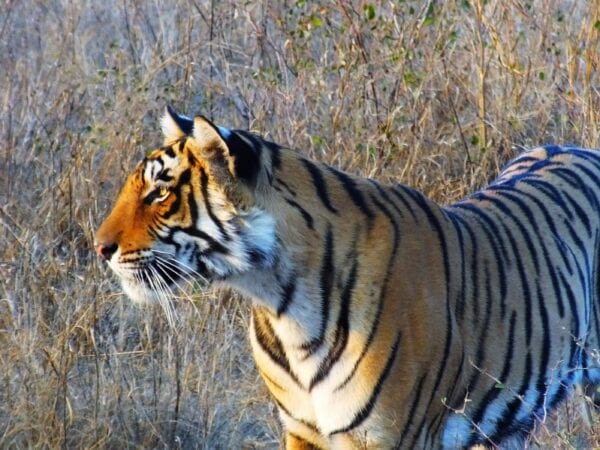 Image credit: Jimena Montane
Project
Safeguarding Indonesia's Priority Tiger Conservation Landscapes
2016 - 2019
Project objectives
Stabilize the population of Sumatran tiger by the end of project, through implementation of the NTRP in five tiger core areas in four priority TCLs accounting for >70% of the remaining population. This will be achieved through supporting:
Intensive protection of fi­ve core PAs holding the main tiger source populations;
Sustainable landscape management across >69'000 km2 of prime tiger habitat;
Community livelihood buffer zone initiatives at PA borders.
This project is implemented by Fauna and Flora International.
Threats

Habitat loss & degradation

Human-wildlife conflict

Over-exploitation of natural resources & prey depletion

Poaching