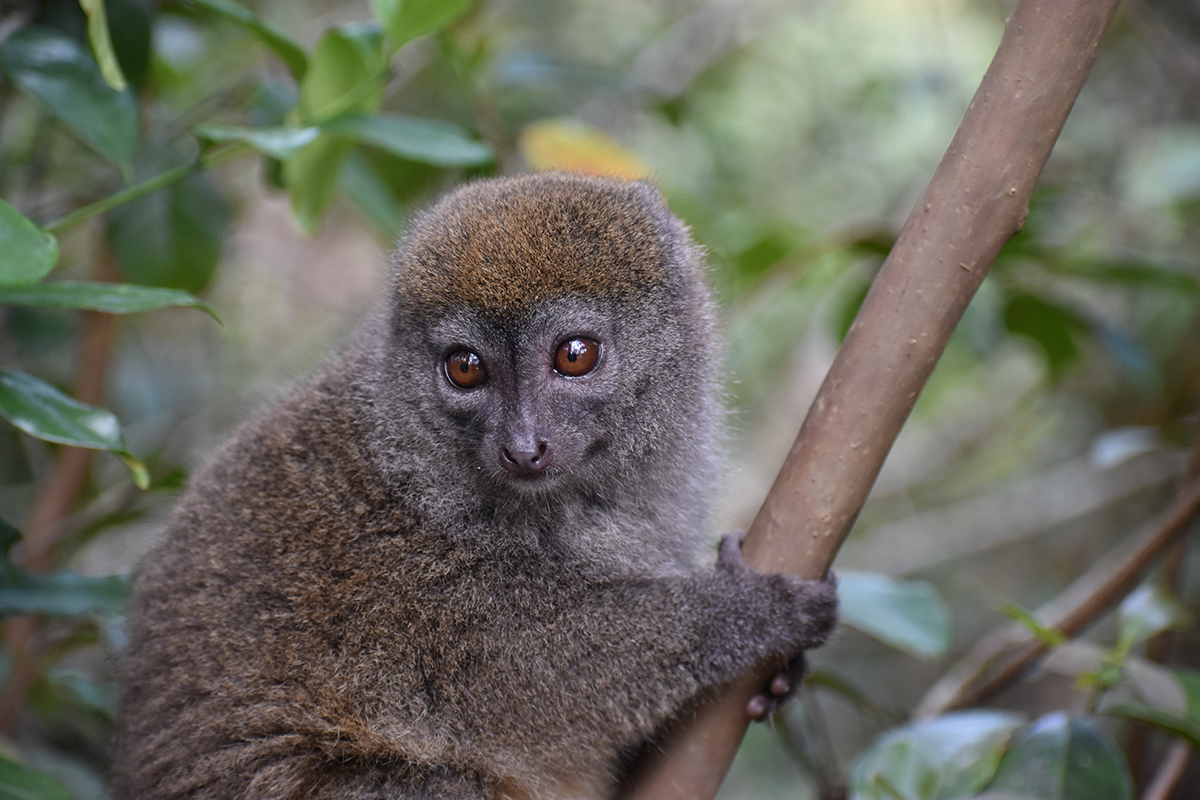 Image credit: Ny Tyanintsika
Project
Sustainable Lemur Conservation and Community-Based Action in the Ambositra-Vondrozo Forest Corridor
2018 - 2022
Project objectives
Poaching of lemurs reduced by 60% in the target area;
Knowledge of lemurs improved in the project area which covers 32,000 hectares;
That 90% of people living in villages bordering the rainforest project area are aware of the uniqueness of local biodiversity and report an increased appreciation of lemurs;
Threats

Habitat loss & degradation

Poaching
Lemur-friendly income-generation activities and alternative sources of protein developed for 50% of forest dwellers;
The capacity of 9 Community Forest Management associations strengthened in management and governance, particularly legislation.
That 45,000 endemic trees are planted in the project target area to meet lemur and human needs.
This project is implemented by NY Tyanintsika.