Watch the recording of our newest webinar
By sharing lessons learned and first-hand knowledge, this webinar focused on how species conservation can be enhanced by improved disease control, as well as how science and day-to-day conservation activities can form a first line of defence against the emergence of zoonotic diseases.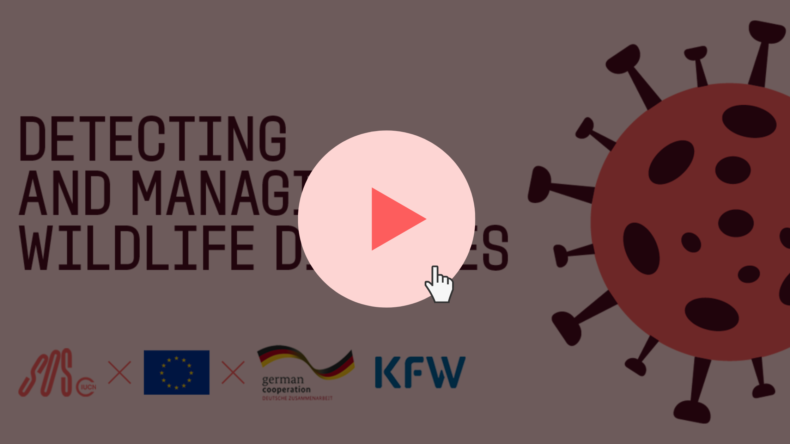 Over the last six decades, 43% of human emerging infectious diseases from all sources had wildlife origins. Wildlife diseases are also one of the main threats to the survival of many threatened species. Preventing and effectively managing them are crucial factors to safeguard biodiversity and ensure human health.
Watch the two panels below, hosted by Dr. Tiggy Grillo, and click here to meet our speakers.
Panel One
Featuring an introduction by Ana Nieto, presentations by Dr. Tiggy Grillo, Dr. Matthew Linkie, Dr. Chris Foggin, Steffen Zuther, and a panellist discussion and Q&A.
Panel Two
Featuring presentations by Dr. Catherine Machalaba, Dr. Stuart Patterson, and a panellist discussion and Q&A.
This webinar has been created with the financial support of the European Union and The German Cooperation via KfW Development Bank. Its contents are the sole responsibility of IUCN and do not necessarily reflect the views of the European Union, The German Cooperation or KfW.