Watch the First IUCN Save Our Species Webinar
By examining our successes and failures, this is the first in a series of webinars that highlights how our various initiatives contribute to Species, Habitat and People.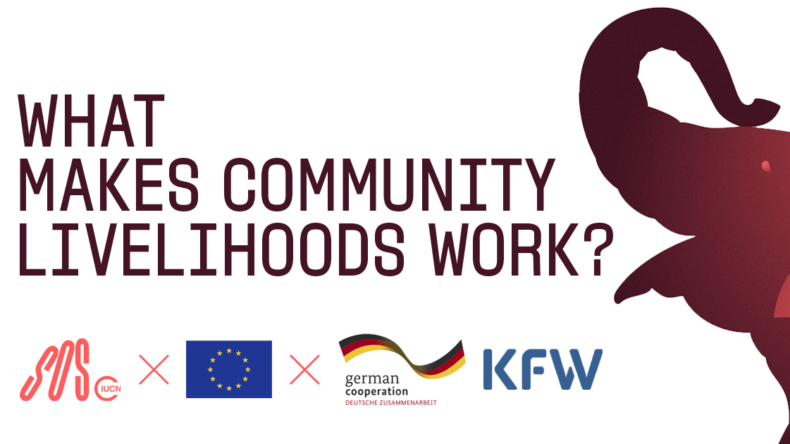 Communities across the world depend on natural resources for their basic needs. To ensure the survival of both people and nature, appropriate livelihood options and the communities' motivation to implement conservation action have to be considered.
This webinar focuses on what can be achieved, both in terms of biodiversity and livelihoods. It aims to demonstrate how our projects around the world not only implement effective short and long-term conservation strategy, but also build capacity among the conservation community.
Introduction:
Ana Nieto – Head, Species Conservation Action, International Union for Conservation of Nature

Host:
Gretchen Walters – Assistant Professor, Institute of Geography and Sustainability, Université de Lausanne

Speakers:
Dr Sanjay Gubbi – Senior Scientist, Nature Conservation Foundation & Program Head, Holématthi Nature Foundation
Manoly Sisavanh – Deputy Country Director of Wildlife Conservation Society, Lao PDR Program
Professor Inza Kone – Director General, Swiss Centre for Scientific Research in Côte d'Ivoire (CSRS)
Mahefatiana Ralisata – Conservation Project Officer, Ny Tanintsika
BenJee Cascio – Director of Conservation Programme Development, Lion Landscapes (replacing Dr Amy Dickman)
Dr Bibhuti Prasad Lahkar – Head, Elephant Research and Conservation Division & Head, Conservation and Livelihood Division of Aaranyak
Voahirana Randriamamonjy – Regional Coordinator, Madagasikara Voakajy
Kubanychbek (Kuban) Zhumabai uulu – Director, Snow Leopard Foundation & Country Coordinator, Snow Leopard Trust
This webinar has been created with the financial support of the European Union and The German Cooperation via KfW Development Bank. Its contents are the sole responsibility of IUCN and do not necessarily reflect the views of the European Union, The German Cooperation or KfW.